Posted on Nov 10, 2016 in bible study, BLOG, General, Newsletter, pastors pen | Tags: Bay area Indian Church, Bible, CTCF, Fremont Telugu Church, Indian Christian, Student, telugu church, Youth
Is it possible to be thousands of miles away from native land and yet feel at home? What is being home away from home?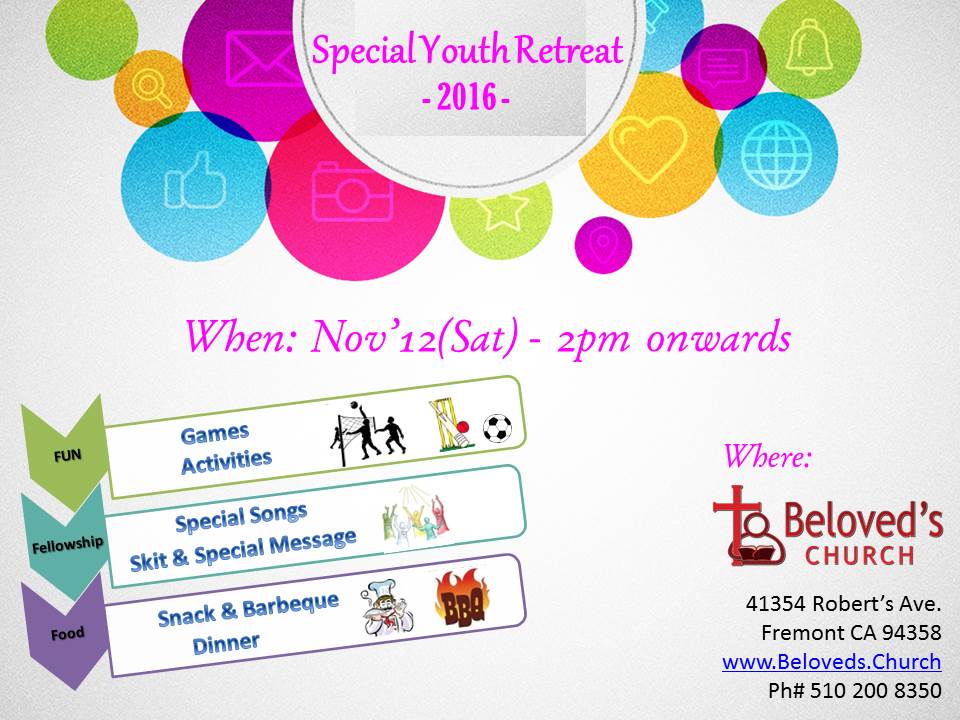 Maybe, by living in Bay Area or by being able to have stores and restaurants that allow us to buy the same things or food that was at home does it? Or maybe, having friends who know us or who speak the same language makes us feel home. But, does it really?
It's possible to have all of the above and still miss home. It's also possible to not to have any of the above and yet be at rest and at home.
How is it so? Come! join us, to discover what is to come and be at home? Join us, for an afternoon and evening with the love of church family over a time of food(that you will like), fun(games and skit) and fellowship and see what's the answer from God's word is to be really at home. It's possible to lay down all the labor and heavy burden that we unknowingly carry and miss to enjoy the rest that is promised. If you already have come to know the rest, are you truly living out of the rest promised without worry and weariness?
It's our prayer and desire that all the youth(students) would truly enjoy the rest promised during the critical stage of life(while still young) and beyond. It's possible to live our life bigger than what it is thought to be and be blessed and a blessing.
---